FREE & REDUCED LUNCH APPLICATION
If you believe you may be eligible or even if you are uncertain, please complete the application for free/reduced lunch. In addition to free or reduced breakfast and lunch prices, those who qualify have the $145 registration fee waived. This information is kept strictly confidential.
The application is available to download and print below or will be available to fill out at registration. Please contact the school office if you have any questions.
REGISTRATION FEES
Registration fees will need to be paid through TeacherEase, our online payment system or dropped off at school. Fees must be paid online, by check, or exact change only.
If you are only dropping off a payment, you do not need to make an appointment.
Registration Fees: Elementary Registration $145
Daily Meal Prices: Breakfast-$1.80 Lunch-$3.10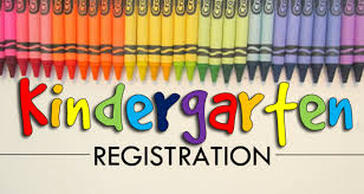 REGISTRATION FOR KINDERGARTEN STUDENTS
All kindergarten students will need to sign up for an appointment to register, you will be able to sign up for those appointments in late July. At registration, please bring your student so the Kindergarten Screening can take place.
At registration parents should bring:
A. Child's birth certificate
C. Proof of Guardianship (if applicable)
You can complete these forms and bring them with you to registration. Forms will also be available at registration.
2. Emergency Medical Authorization Form