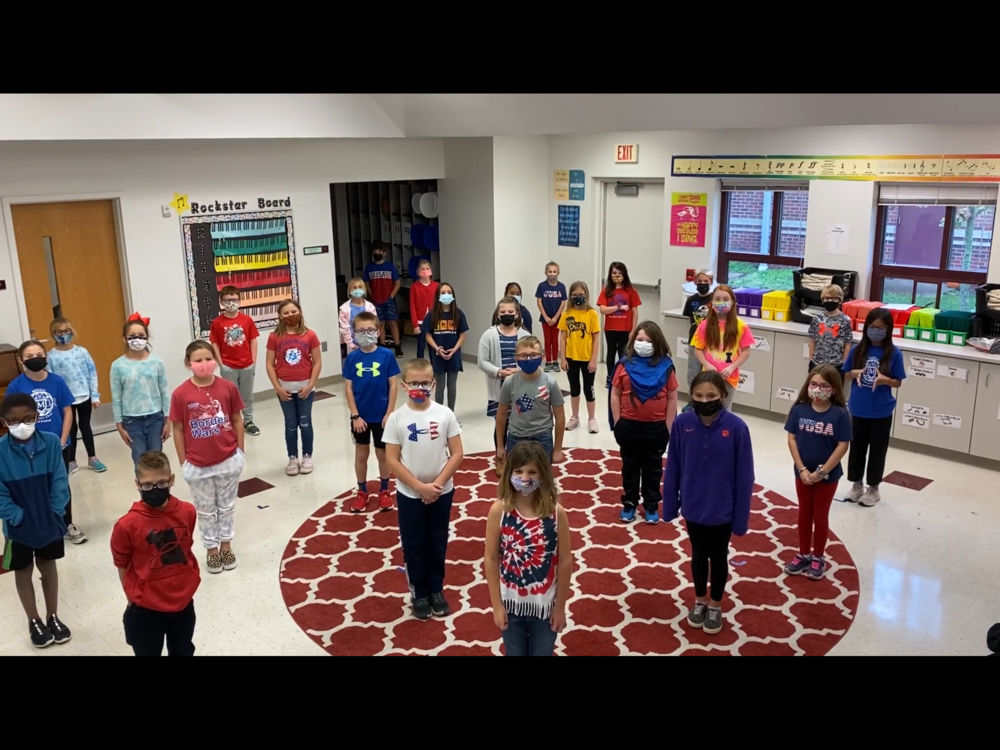 Veterans Day Tribute
J. Carver
Thursday, November 11, 2021
At Unity East, our annual Veterans Day celebration is a special part of our school year. Students and staff alike look forward to planning and performing our program to honor local veterans.
Although we cannot meet in person to celebrate this year, we wish all the best for our veterans and active duty military. Thank you all for your service.
In honor of Veterans Day, please enjoy a tribute from our Unity East Choir, who recorded a performance of The Armed Forces Medley.
The video can be viewed by following the link below: https://drive.google.com/file/...
Please share with veterans you may know.